NEWS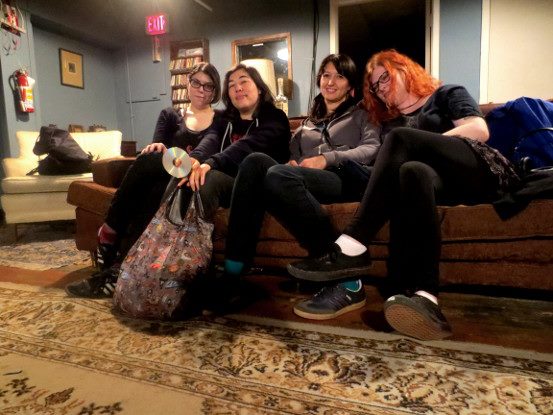 We are deeply saddened to have lost Amelia. She brought power and emotion like no one else. We're honored to have shared a side of vinyl with her and Sei Hexe.
Take a listen to the
music of Sei Hexe
and reach out to
contact the band on Facebook
.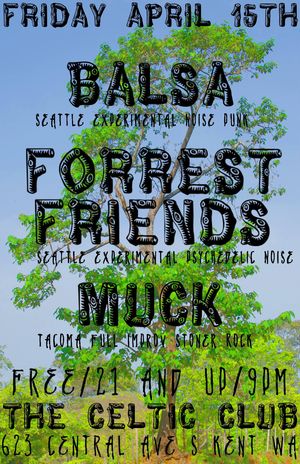 We're going to help break in the new venue that Chuck is booking with a bang. With Forrest Friends & Muck!
BALSA
FORREST FRIENDS
(Seattle Psychedelic Noise)
MUCK
(Tacoma Stoner Rock)


Go on Facebook
Celtic Club
623 Central Ave S
Kent, Washington
9PM - FREE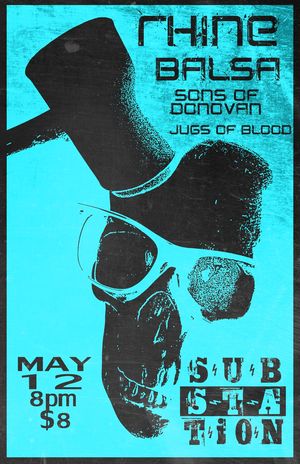 This show is going to kill! Balsa comes to the Substation in Ballard for a night of bludgeoning of every sort. With Rhine, Sons of Donavan and Jugs of Blood.
RHINE
(Seattle death metal)
BALSA
SONS OF DONAVAN
(Spokane sludge punk)
JUGS OF BLOOD
(Auburn thrash)


Facebook event
Substation
645 NW 45th St
Seattle, Washington 98107
8PM - $8