NEWS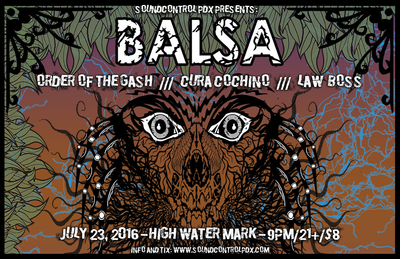 Balsa is coming back to Portland - it's been over 2 years. We are thrilled to be playing with the almighty Order of the Gash, Cura Cochino and Law Boss.
ORDER OF THE GASH
BALSA
CURA COCHINO
LAW BOSS


RSVP on Facebook
High Water Mark Lounge
6800 NE Martin Luther King Jr Blvd.
Portland OR 97211
9PM - $8 - 21+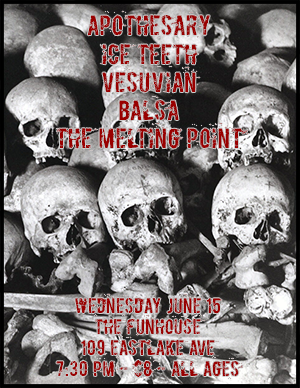 Our first show at the new Funhouse. A night of mmmmmmetal!
APOTHESARY
(California death metal)
ICE TEETH
(Seattle sludge)
VESUVIAN
(Seattle technical metal)
BALSA
THE MELTING POINT


RSVP on Facebook
The Funhouse
109 Eastlake Ave E
Seattle, WA 98109
7:30PM - $8 - ALL AGES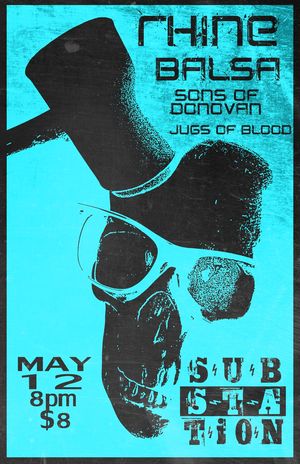 Happening this Thursday May 12! This is going to be a good one.
Balsa comes to the Substation in Ballard for a night of bludgeoning of every sort. With Rhine, Sons of Donavan and Jugs of Blood. See you there...
RHINE
(Seattle death metal)
BALSA
SONS OF DONAVAN
(Spokane sludge punk)
JUGS OF BLOOD
(Auburn thrash)


RSVP on Facebook
Substation
645 NW 45th St
Seattle, Washington 98107
8PM - $8