BAND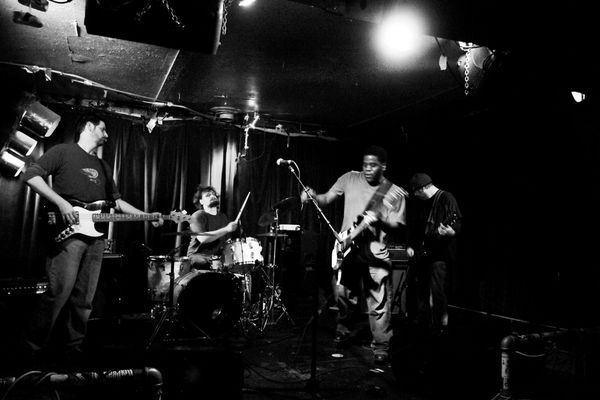 MIKEMOS - bass // OMARI - vox, guitar // JANET - drums // BRET - guitar
From the bowels of Seattle's SoDo district, Balsa blasts angular post-hardcore noise fueled by strife and triumph. Formed by members of Rending Sinew, Blowback and Ix, the four-piece spews AmRep aggression and experimentation with twisted dual-guitar arrangements and muscular rhythms. Vocalist Omari Taylor's street-wary themes of grit and perseverance draw from the industrial landscape of their SoDo home base. Balsa's song "One Hoarse Town" has been featured on KEXP's iconic punk show Sonic Reducer.
Balsa share a love for off-the-beaten path trailblazers like Big Black, The Jesus Lizard and Swans as well as Black Sabbath and Black Flag-era hardcore. In a Seattle scene dominated by emasculated folk, shoegazing and middling hip hop, the band name itself is a tongue in cheek poke at the status quo. As vocalist Omari puts it, "There were all these bands with unchallenging music and overwrought names. Balsa's music is loud and raw, 180 degrees from a lot of what was happening, so we thought it would be fun to have a name that didn't really reflect the music at all."
This confrontational aesthetic winds through all of Balsa's music, whether battling demons within ("Fighting For Control"), personal antagonists ("Rasputin" - a tribute to the famously maligned but perserverant historical figure) or self-indulgent scenes ("One Hoarse Town").