LYRICS
RASPUTIN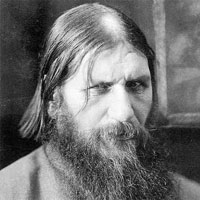 You should've kept me in mind, after all this time
And did you think I'd roll over?
No sleep in this dead-end heap
Irate and all out of patience
Last cards have been played
But I'm staying anyway
I wait and I wait
And it's marring my mind you've seen... spurned
These eyes defy
They burn through your lies which I despise
Irate I'll stand to feel a cry or command. Right.
These eyes defy
They burn through your lies which I despise
After all this time keep me in mind
So feel shame. Becoming irate
You get burned. Becoming irate
Raped, crushed, scorned. Becoming irate
Last cards have been played
But I'm staying anyway